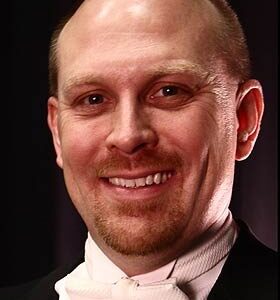 Mark Lortz, Ph.D.
Director of Music and Bands
Dr. Mark Lortz has earned accolades in every facet of his music career as a composer, performer and educator. In the fall of 2011, he was appointed as the Director of Bands at Stevenson University (Stevenson, MD). Prior to his appointment Dr. Lortz was the Fine Arts Department Chair and Band and Orchestra director at Westminster high school (Westminster, Maryland) from 1996-2011. Dr. Lortz earned a Ph.D. in Music Education from Temple University and received a Boyer College of Music and Dance Fellowship. He has earned degrees in percussion performance, music education and music composition from The Peabody Institute of the Johns Hopkins University.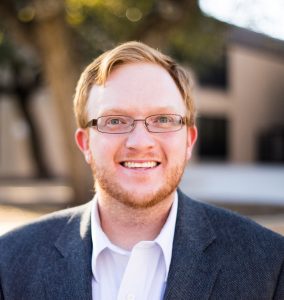 Michael Zellers
Assistant Director of Bands/Percussion Coordinator
Michael Zellers is currently the electronics designer for the Boston Crusaders Drum and Bugle corps from Boston, Massachusetts. Prior to joining Boston's staff, Michael served on the percussion staff of The Cadets from 2011-2015. He served as a front ensemble technician from 2011-2013 and the Electronics designer from 2013-2015. During his time with The Cadets, the corps won their 10th DCI World Championship in 2011 and The Cadets Percussion section received the Fred Sanford Award for Best Percussion Performance in 2013. In addition to his most recent work with the Cadets, Zellers has worked with the Jersey Surf and Reading Buccaneers.
Michael was most recently was the Director of Percussion at Leander High School in Leander, TX. In addition to working with the high school students at Leander, Michael is also the percussion director at Running Brushy Middle School. Zellers received his Master in Music Performance from the University of Delaware and his Bachelor's Degree from West Chester University.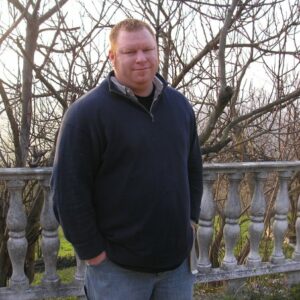 Bobby Jones
Drill Designer
Bobby Jones is a freelance Visual Designer and Program Consultant for a number of marching bands, winterguards, indoor percussion ensembles and drum and bugle corps across the country. For more than 20 years he has designed shows for an extensive number of groups throughout the country, many of them earning championship awards.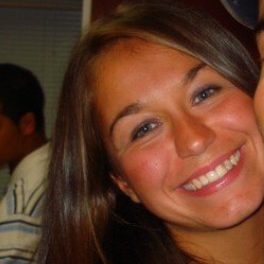 Katie Frazier
Colorguard Coordinator & Designer
Considered one of the mid-Atlantic's premier colorguard designers and educators, Katie Greco has been involved with award winning high school and collegiate marching bands, drum and bugle corps and winter guards for more than fifteen years. Having begun her performance career with the nationally acclaimed Westminster high school marching band, she has also performed with the World Champion Reading Buccaneers Drum and Bugle corps. Currently she is the colorguard coordinator and designer for Calvert Hall High School-College, Chopticon High School, Liberty High School, Westminster High School and the Stevenson University Marching Bands.
Katie lives in White Marsh, MD, and enjoys spending time with her 3 wonderful nephews.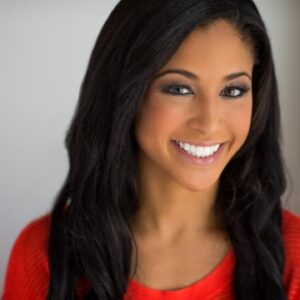 Alexandra Palmer
Dance Line Coordinator
Alex grew up in Howard County, and earned a B.S. in Communication, with a focus in Public Relations, from the University of Maryland, College Park in May 2012. She began dancing when she was 3 years old. She started dancing competitively at the age of 7, and continued through her high school years. In addition, Alex was a part of her high school's Senior Dance Company, while also playing basketball and lacrosse.
As a freshman, Alex was selected to the University of Maryland Dance Team. She went on to be a member all 4 years of her college career, and was chosen captain of the team her senior year. After graduating from Maryland, she continued to be involved with the Maryland Dance Team – performing duties as assistant coach. In her free time, she enjoys exercising, traveling, and watching the NFL and college basketball.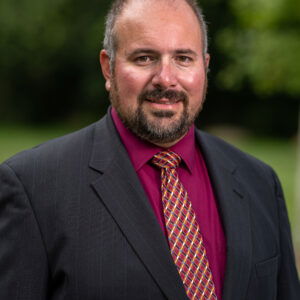 Brian Thompson
Wind and Marching Technician
Brian Thompson has over 20 years of experience in the marching activity at various levels. As an instructor or designer, he has been part of accomplished ensembles that include two Tournament of Bands championships, one Bands of America Regional championship, and two Drum Corps Associates world championships with the Reading Buccaneers. Brian is a full-time elementary school instrumental music teacher in Carroll County Public Schools and was a 2017 finalist for Carroll County Teacher of the Year. His degrees and certificates include a B.S. in Music Education from Towson University, a M.S. in Curriculum and Instruction from McDaniel College, and a Post-Baccalaureate Certificate in School Administration I from McDaniel College.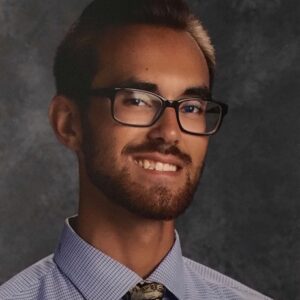 Nick Franck
Wind and Marching Technician
Nicholas Franck holds a Bachelor of Science degree in Music Education from Towson University. Nick is currently an elementary instrumental music teacher with Anne Arundel County Public Schools. In addition to his work in the classroom, Nick served on the brass staff of The Cadets Drum and Bugle Corps for the 2019 DCI season. Nick is also an alumni of The Cadets, having marched from 2014 to 2017.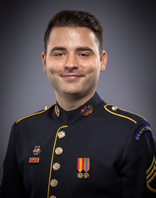 Steven Estes
Percussion
Steven Estes earned a Bachelor of Music degree in Percussion Performance at the University of Central Florida and pursued a Master of Music degree at the Jacobs School of Music at Indiana University until joining The U.S. Army Field Band in 2021. While at the University of Central Florida, SSG Estes performed in many ensembles, specializing in orchestral percussion, jazz, and the marching arts, and also appearing on the Flying Horse Big Band's B.M.O.C. album. While in the Central Florida area, he performed with the Bach Festival Orchestra of Winter Park and the Universal Studios Orlando Beat Builders drumming show. SSG Estes was a member of the Boston Crusaders Drum and Bugle Corps and Infinity Percussion, and attended the Round Top Festival Institute and the National Orchestra Institute.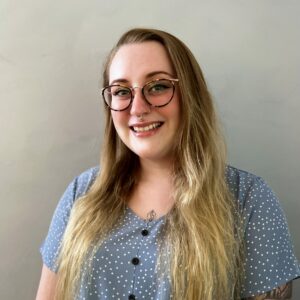 Nichole Franck
Woodwind Specialist and Marching Technician
Nichole Franck holds a Bachelor of
Science degree in Music Education with a minor in German Language from Towson University. Nichole is currently an Elementary Band & Orchestra teacher in Harford County Public Schools. As a clarinetist, Nichole has performed in various ensembles around the
state of Maryland and is well-versed in woodwind pedagogy and repertoire. In addition to performing and teaching in her county, Nichole is the Clarinet Sectional Coach at C. Milton Wright High School in Harford County, Maryland, working with both the Marching
and Symphonic Bands.
In her free time, Nichole enjoys relaxing
with a good coffee, a Stephen King book, and the company of her husband and 3 cats.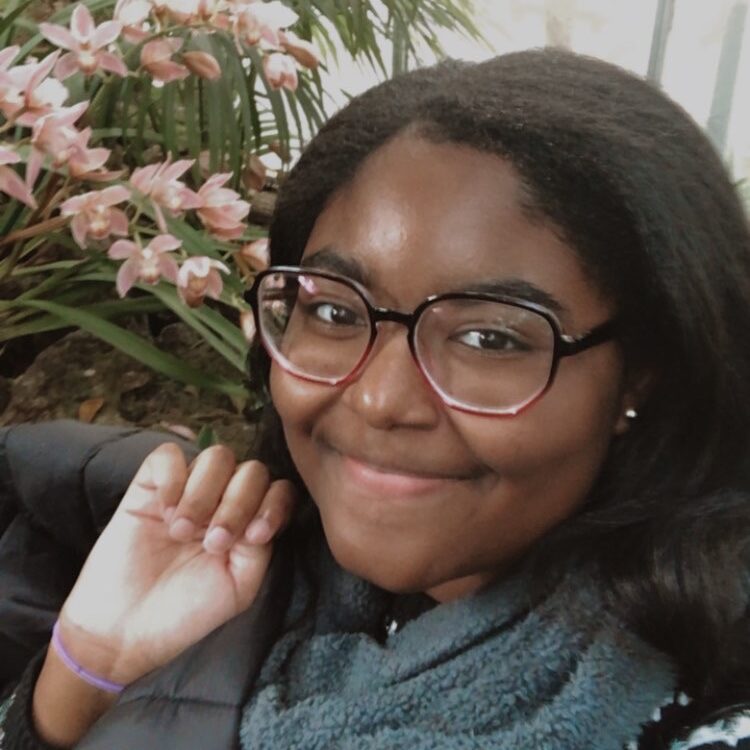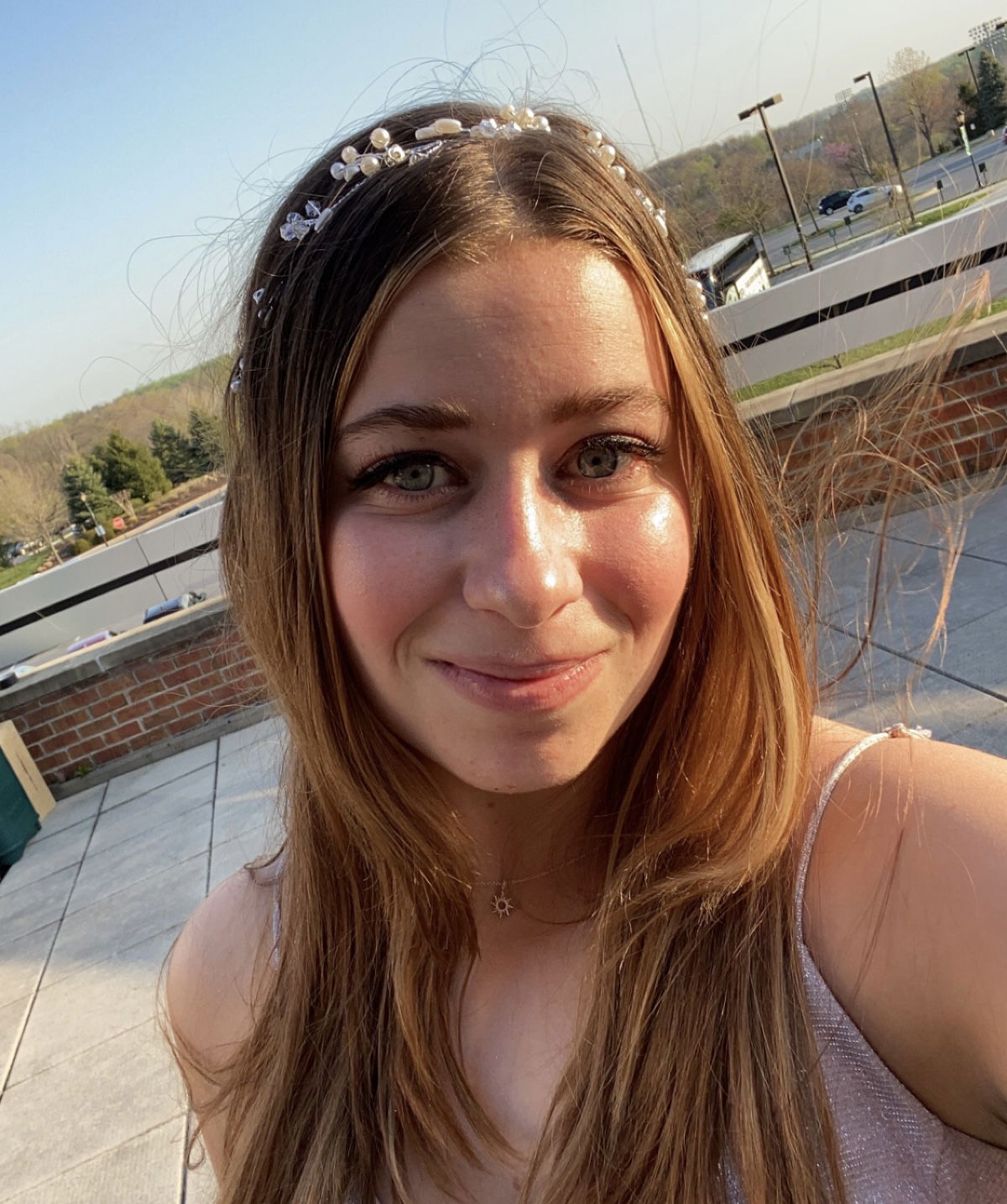 Meredith Bezdek
Woodwind Coordinator/Clarinet
Meredith Bezdek
Woodwind Coordinator/Clarinet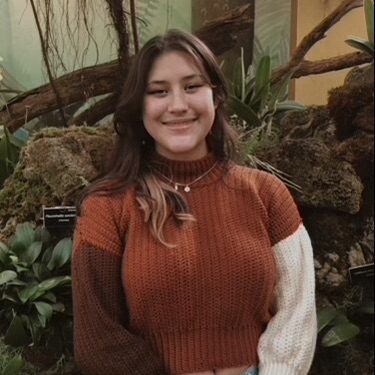 Stephanie Izaguirre
Saxophones
Stephanie Izaguirre
Saxophones
Theodore Campanenella
Trumpet
Theodore Campanenella
Trumpet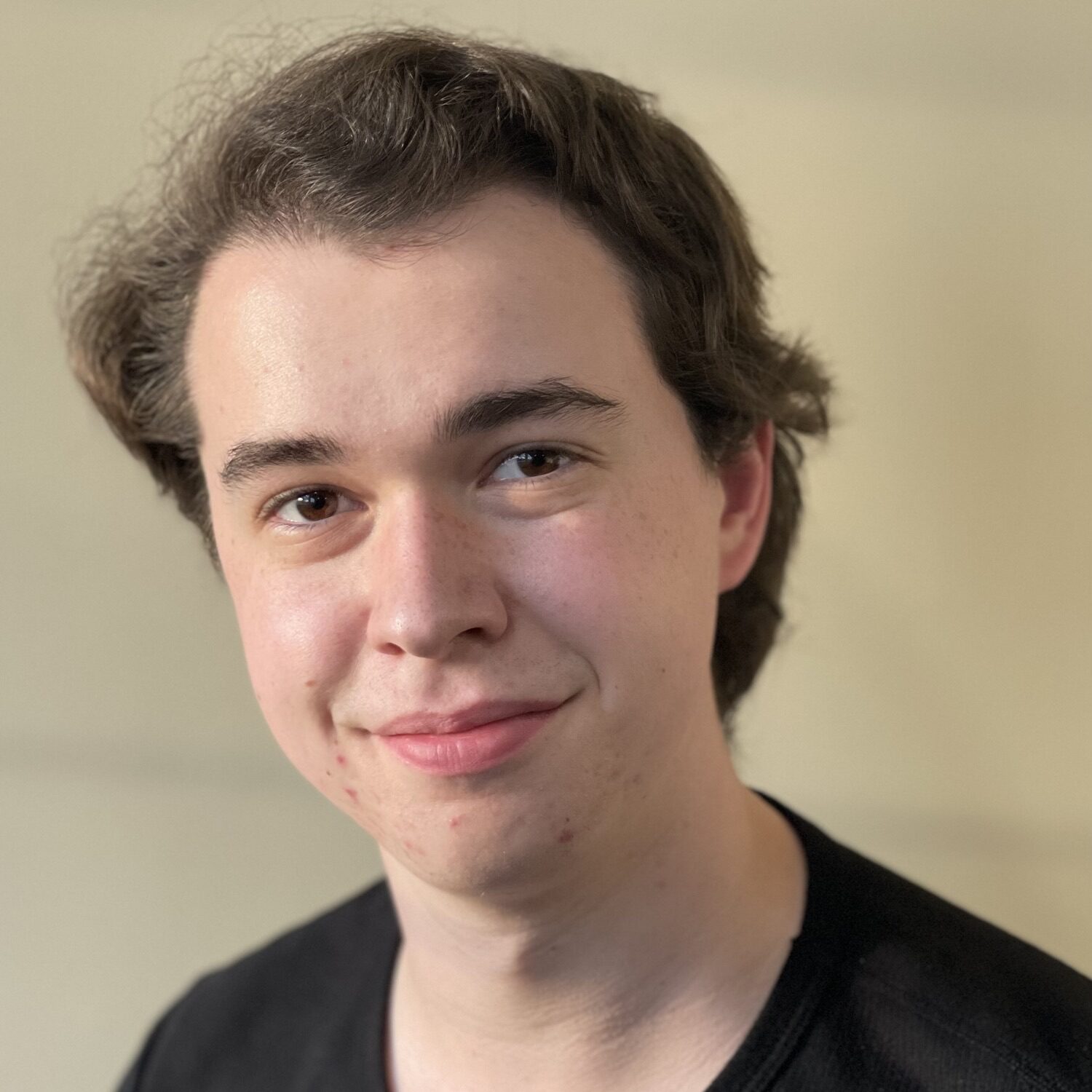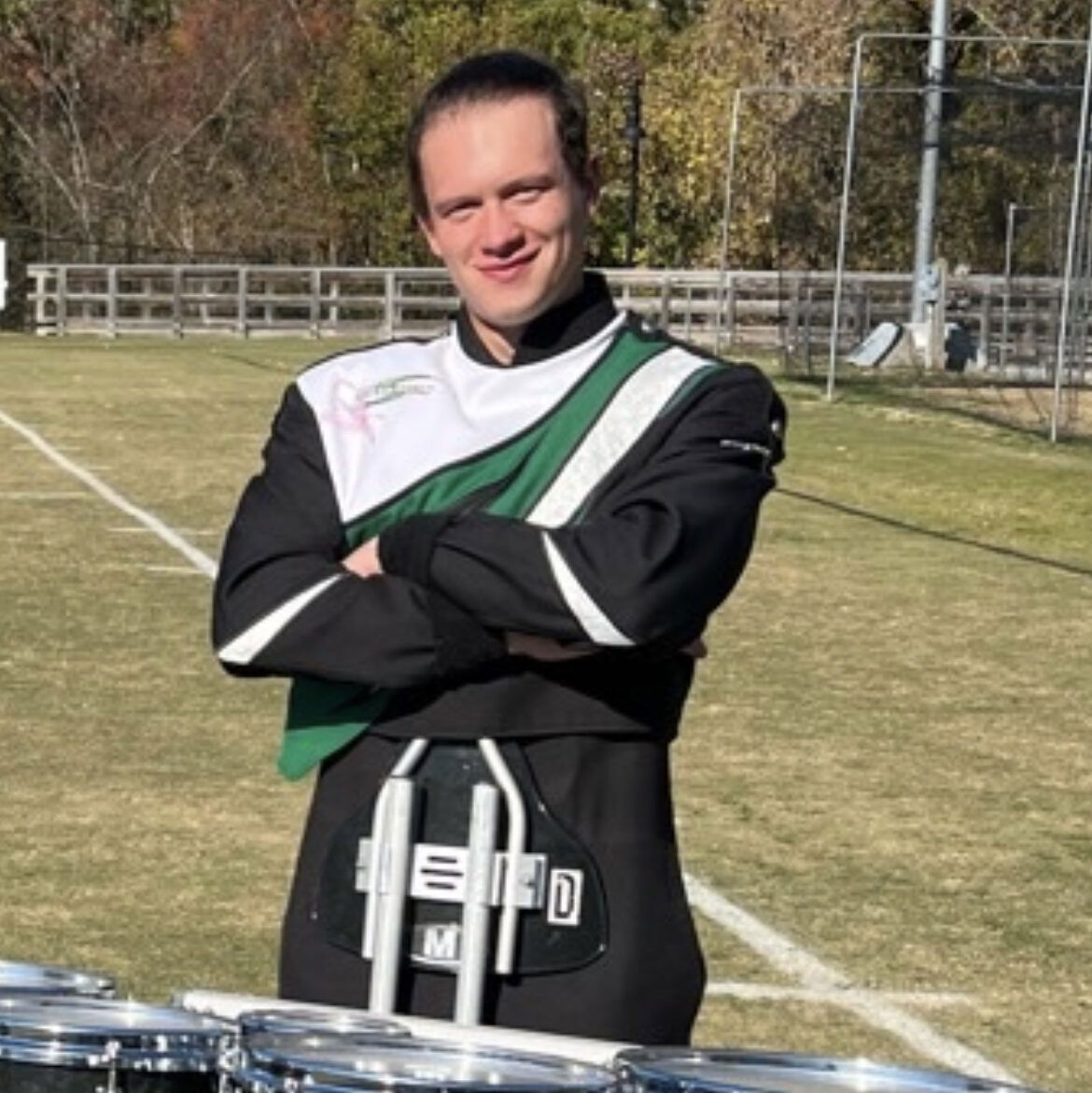 Matthew Sponaugle
Battery
Matthew Sponaugle
Battery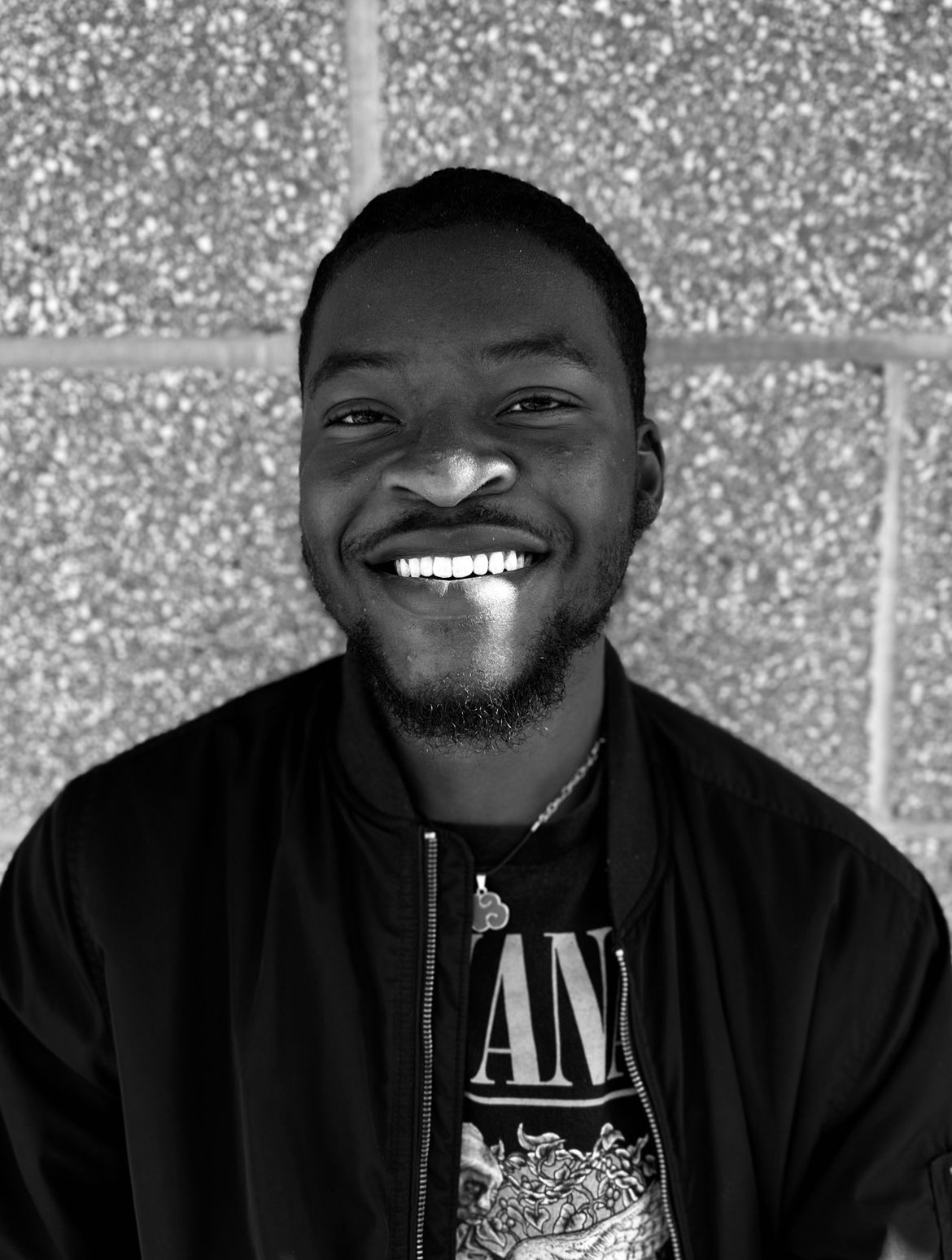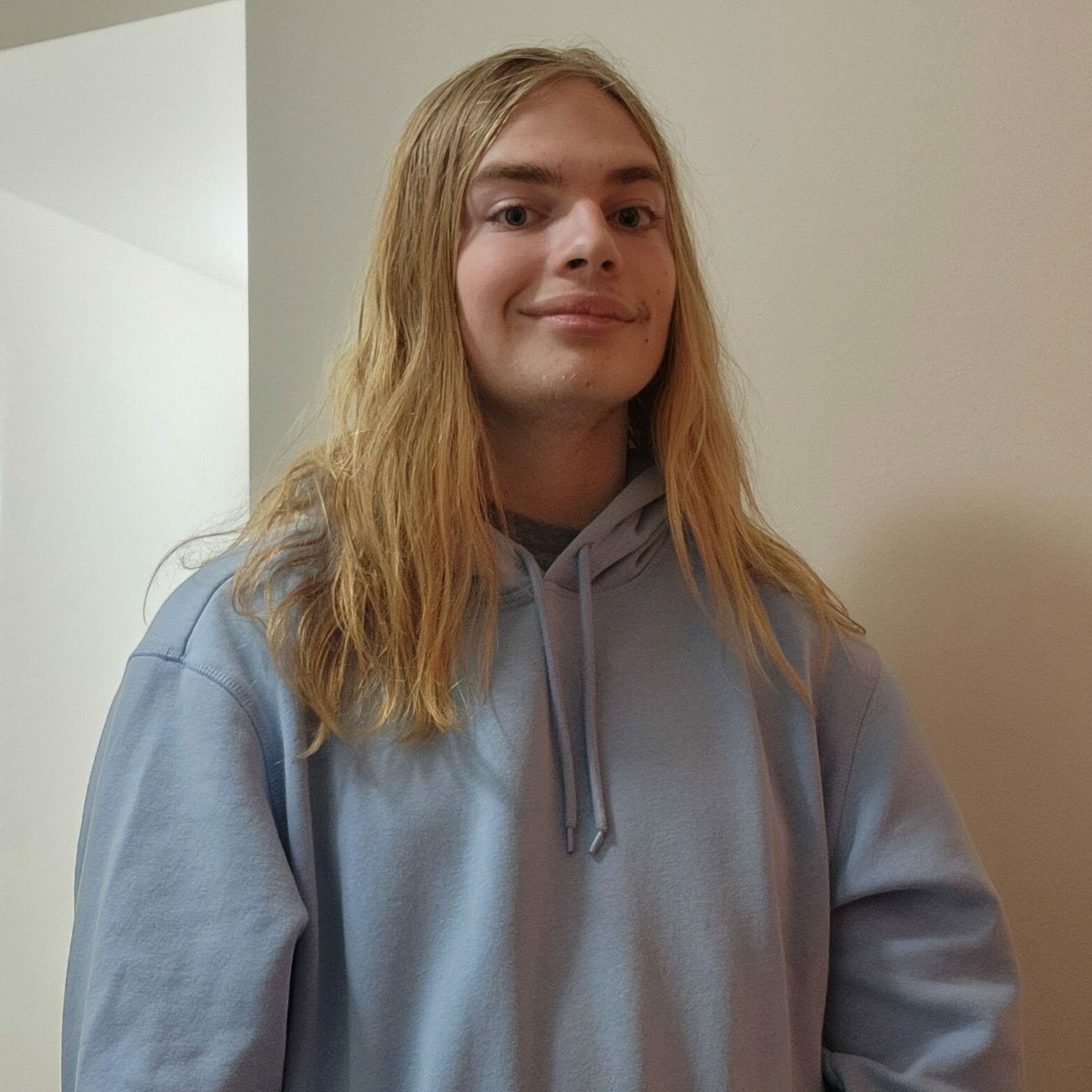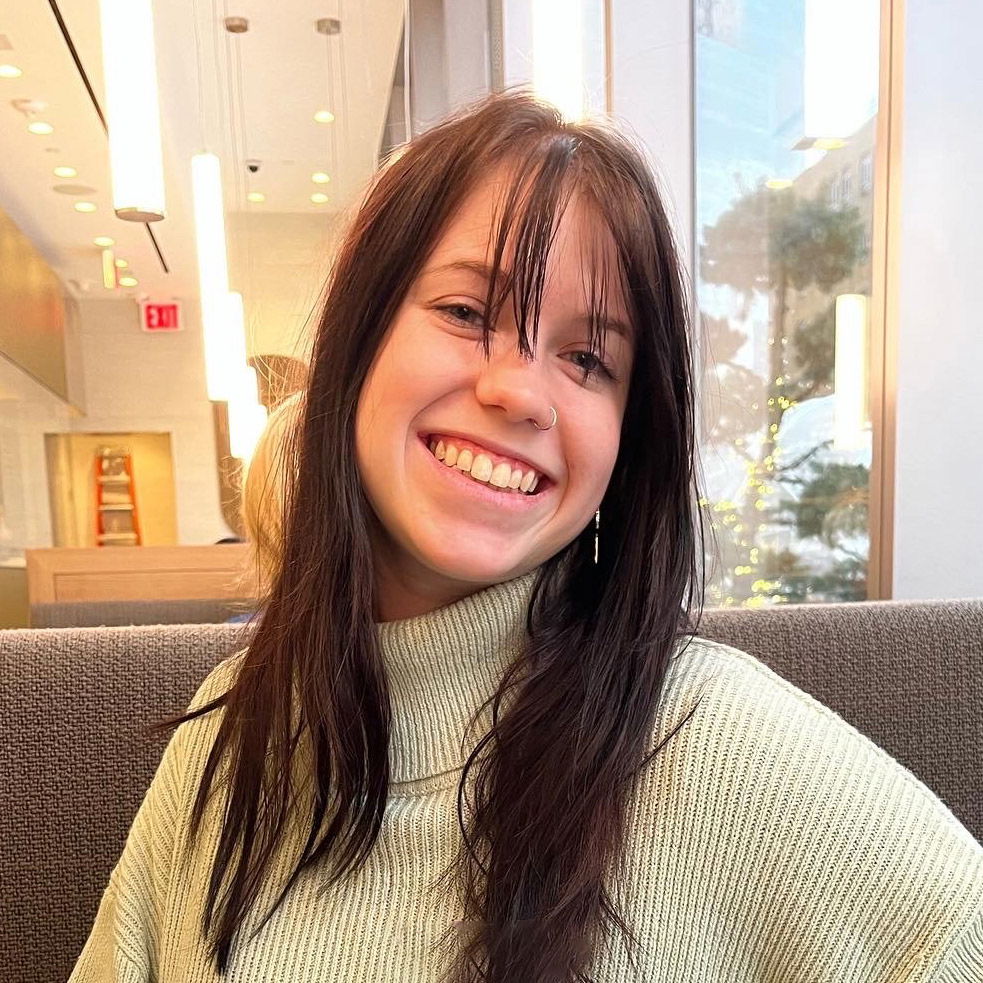 Madeline Perry
Front Ensemble
Madeline Perry
Front Ensemble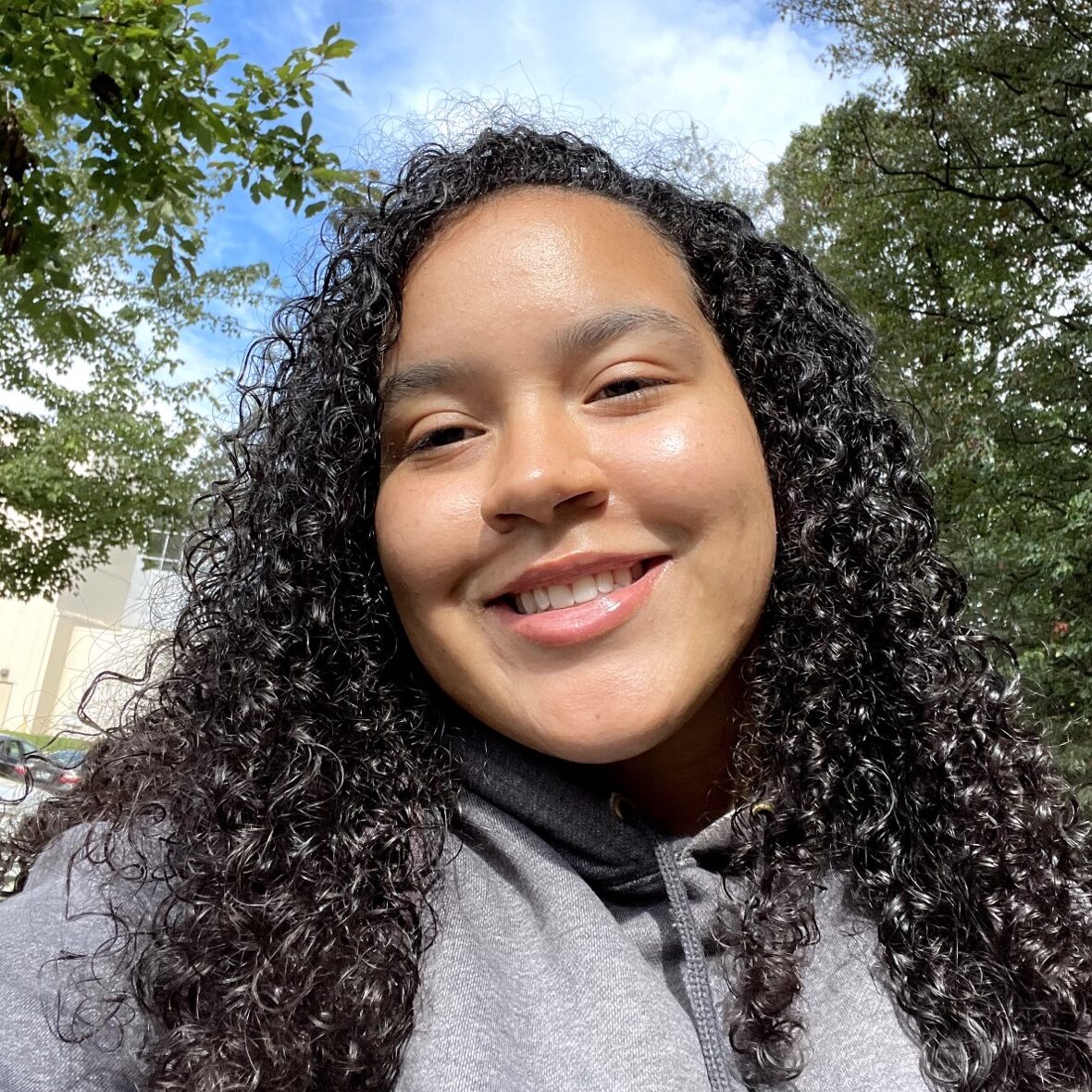 Yoriam Laboy Alvarado
Color Guard
Yoriam Laboy Alvarado
Color Guard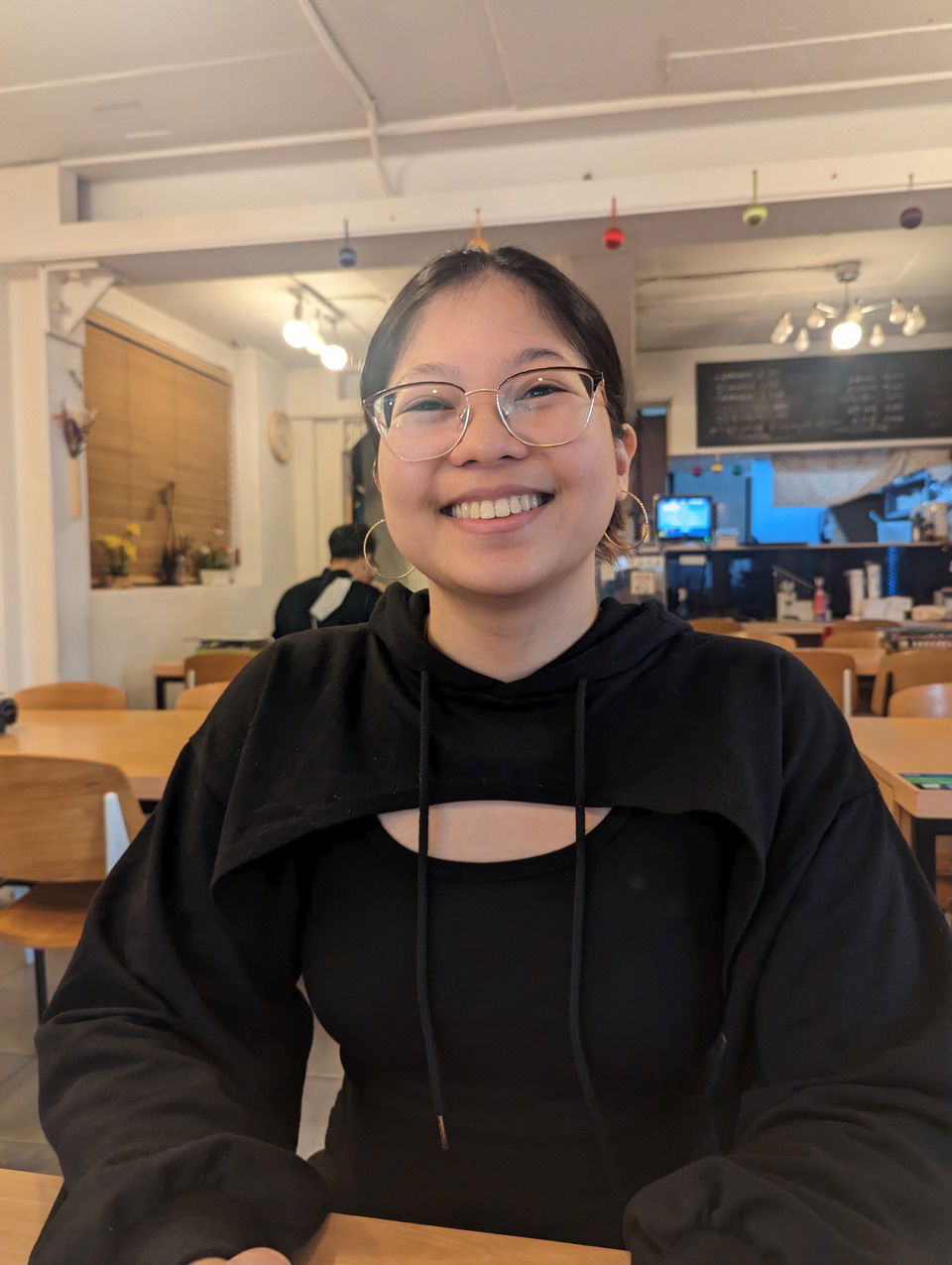 Margie Ester Barrientos
Color Guard
Margie Ester Barrientos
Color Guard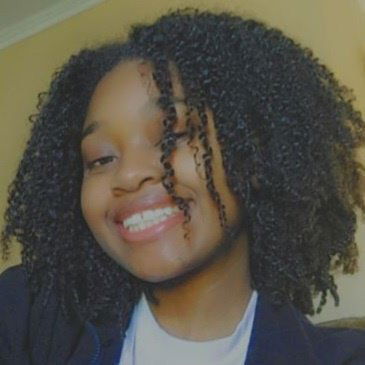 Khyecia Hudson-Temple
Emeralds
Khyecia Hudson-Temple
Emeralds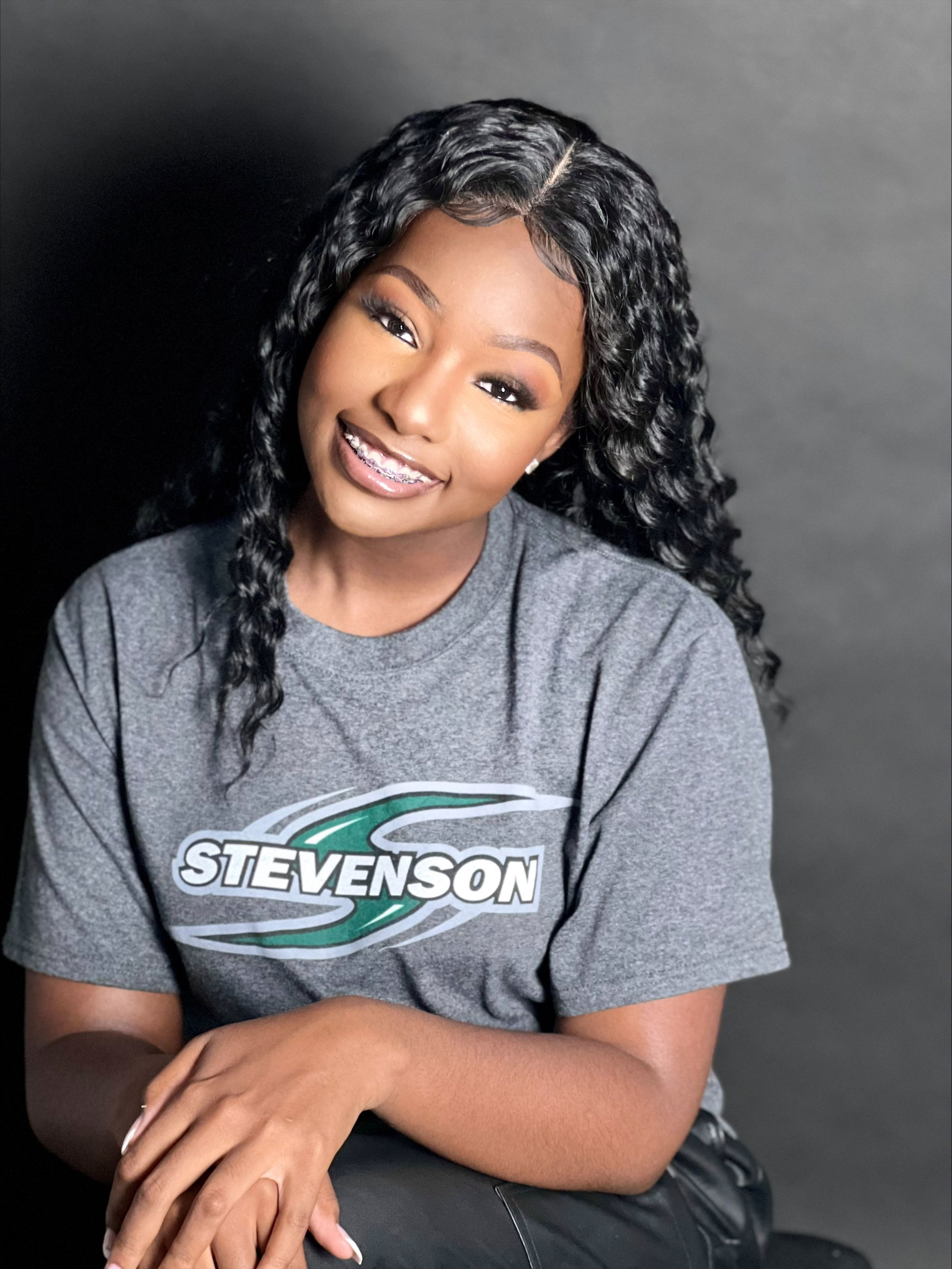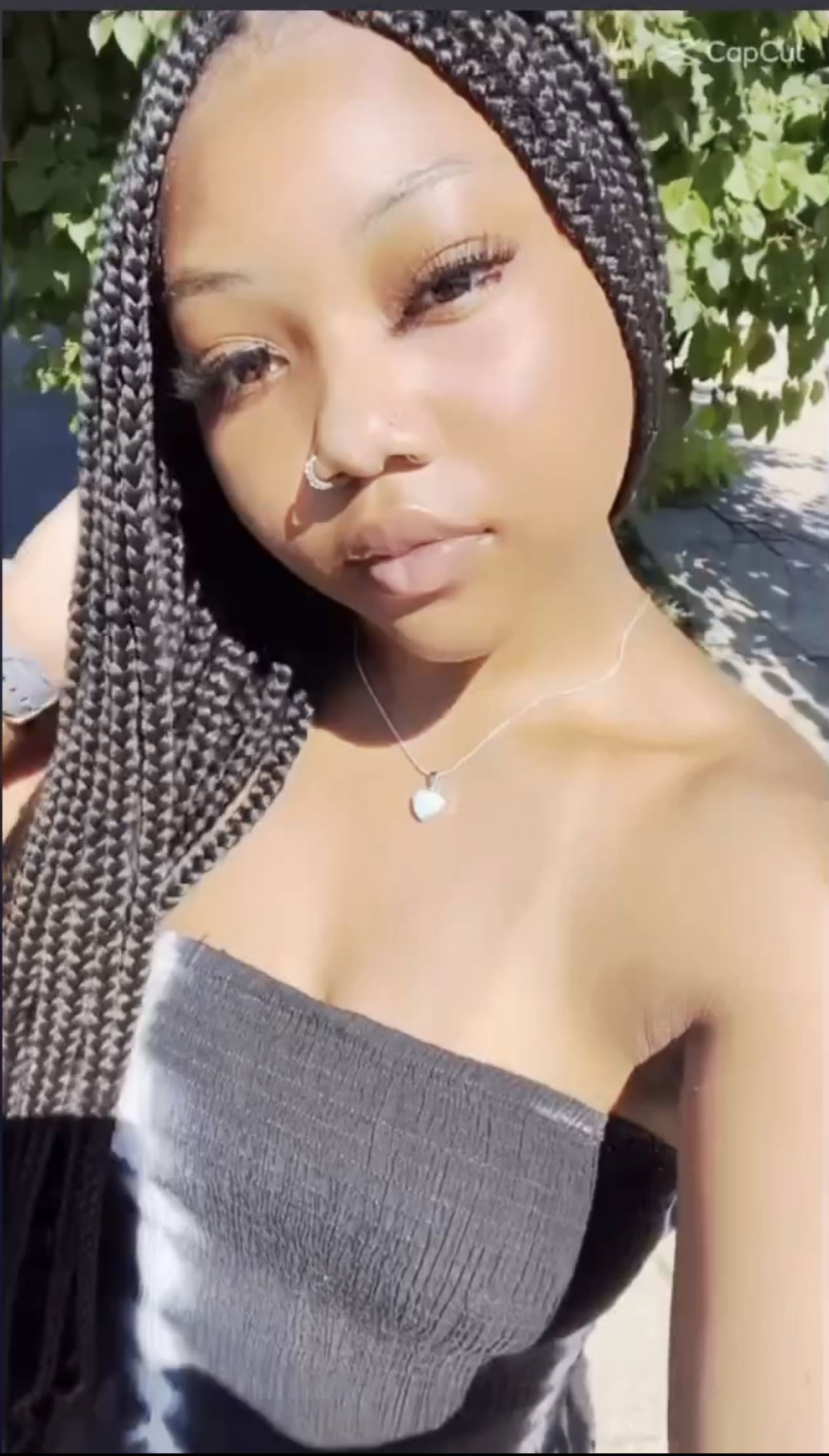 Destinee Longmire
Emeralds
Destinee Longmire
Emeralds